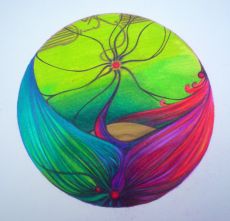 www.Aura-Soma.net -Colour Therapy...colour, plant and crystal energies.

www.colourmirrors.com -Colour Therapy
www.creativeresponsearts.org - art for wellbeing.
www.themindfulmother.co.uk -Mia Golding, Massage,Hypnobirthing and Wellness.
www.sarahfionahelme.com - Fine Art, Floral and Nature Photography.
www.idw.org - Dr.Horace Dobbs and International Dolphin Watch.
www.saulnewbury.com - Singer, Songwriter and Guitarist.
www.adrianfreedman.com - Composer and Shakuhachi Flute Player.
www.timwheater.com - Composer, Soundhealer, Flautist and Vocalist.
www.jessicaboles.com - Sound Healer, Musician and Composer.
www.strugarcentre.com - Preventative Healthcare, support for your physical and mental health.

www.mandalascapes.com - a Radiant collection of handpainted serenely joyful Mandalas.
www.tessburrows.org - Adventurer, Author and Speaker.
www.highvibrations.net - Joy Gardner, Vibrational Medicine, Sound Healer and Author

www.alwaysb.com - Chris Stormer, Visionary, Author and Reflexologist.
www.joylina.com - 'Living with Soul' -Angelic Author, and Workshop Facilitator.