About Heather Golding - Huulanaya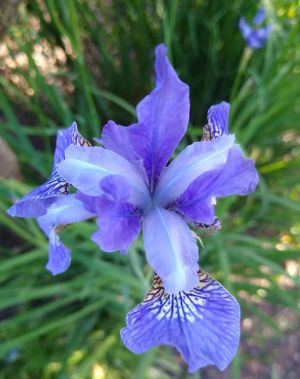 In 1991 I graduated from The Glasgow School of Art with a First Class Honours degree in Printed Textiles. I was also awarded 'The Francis Newbury Medal' for the most innovative designer of the year, chosen out of all the departments including Fine Art, Sculpture, Textiles and Graphic Design. Instead of following a career in textiles my life was to take an unexpected path into the healing arts after becoming a mother in 1993. My passion for textiles became a part of my everyday life, with a love of colour, pattern and designs from different cultures.
As I began to explore my love for colour it led me to discover and study 'Aura-Soma' colour therapy, which has over the past 20 years taken me on an extraordinary journey into the natural healing gift of colour for wellbeing. I also spent 3 months living in South Africa with my daughter, creating a series of colour circles inspired by the work of Melissie Jolly,who founded 'Colour Mirrors' also colour therapy.
Colour is a language in itself, our universal language.I love the innocent response of children to colour, they show us how imediate it is and how it touches our senses, our emotions. It is primarily the language of nature,every flower a gift, a whisper from the heart of creation. Through my music, my voice, I sing in what I feel and experience as colour in sound, the language of the heart, the voice of a rainbow. I call this language and style of music,'Elakoyan' inspired,a gift to me from wild spinner dolphins in Hawaii. Dolphins see and navigate with sound,with their 'sonars'.
I am also a storyteller for 'Creative Response' - art for wellbeing. They are the most wonderful warmhearted group of people sharing and using the gift of art to support the vulnerable and mentally ill.
( www.creativereponsearts.org )
My creativity is a harmonious celebration of creation, and all its sacred beauty and mystery.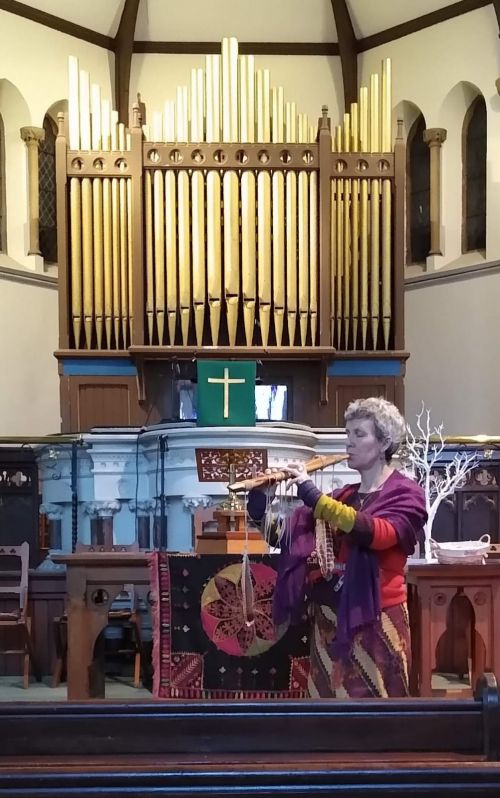 Native American Flute in The United Reformed Church, Farnham.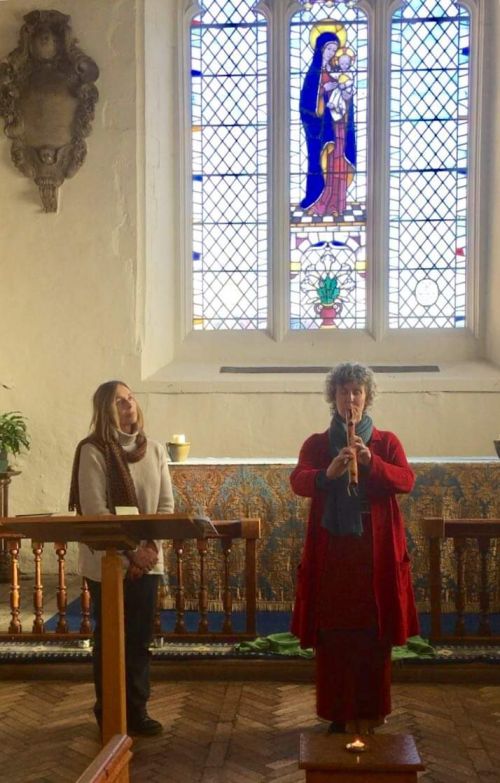 'Sacred Poetry, music and song' with Caroline Walker in St.Andrews Church, Farnham.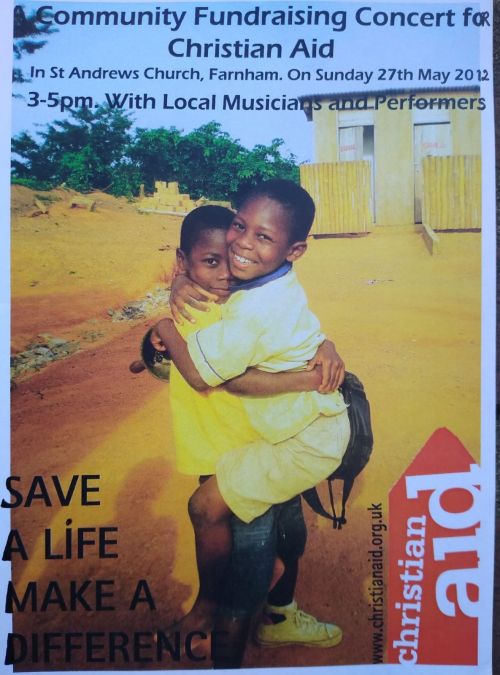 To build a small playground for a school in Ghana,Africa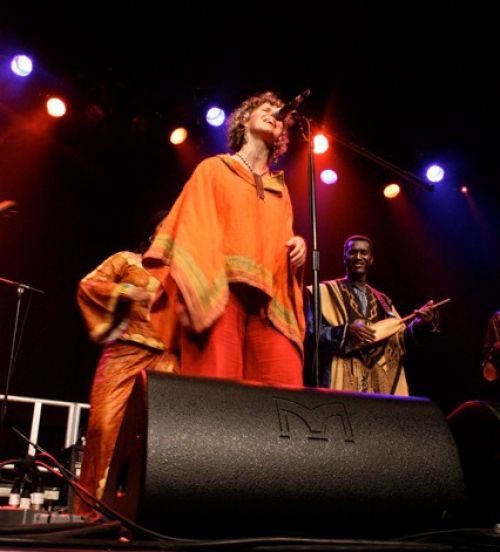 With Bassekou Koyate and Ngoni Ba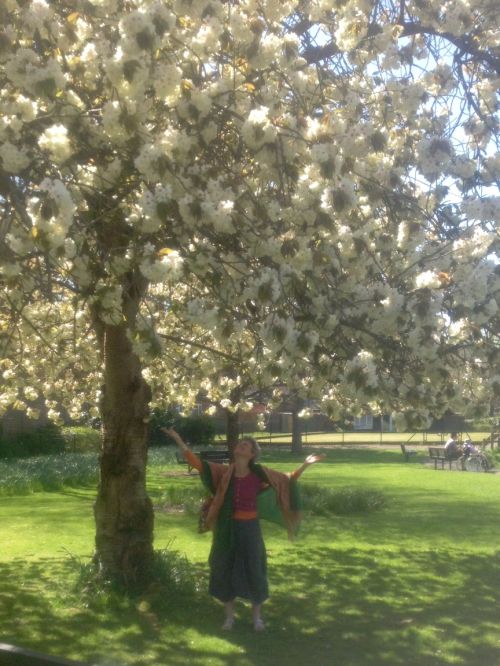 The annual miracles of spring blossoms...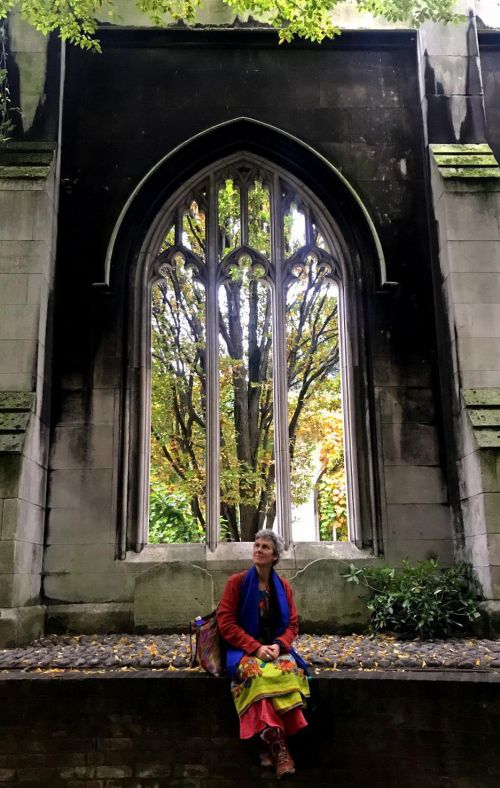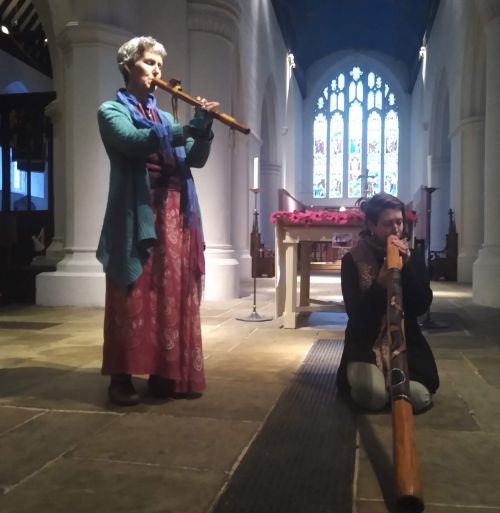 Native American Flute,and Didgeridoo played by Amuula in St.Andrews Church, Farnham.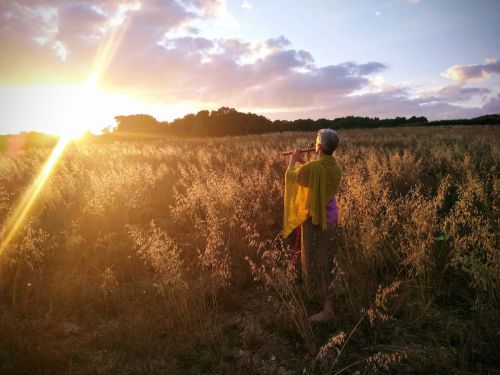 Blessed by the light of the day.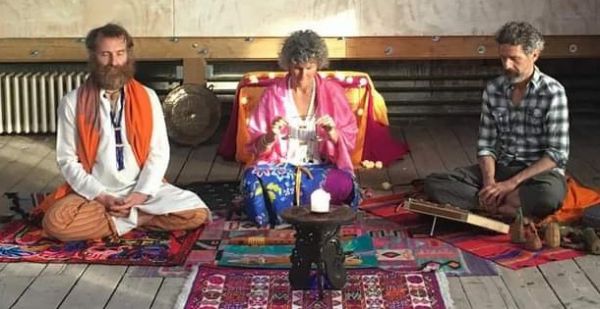 'Divine Beauty'
An evening with the voice of Ian Bysh, and musician Paul Cerigo.
In The Farnham Pottery.