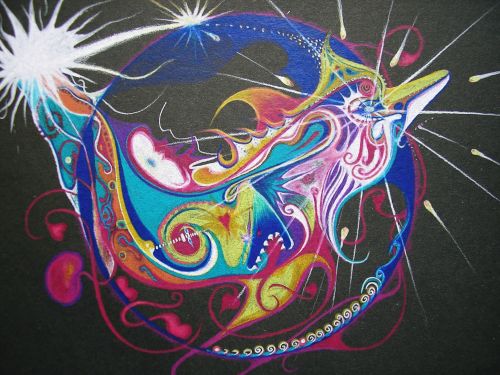 -''Your melifluous music has an eternal quality to it, in that its power to bless seems to persist regardless of the many hours it has been my companion.Your music has become equivalent to lighting the candle, a symbol of LIGHT.'' -Stephen Briggs
-''Heather Golding's haunting and exquisite music helps us to reclaim
the ancient sounds of our ancestors.
She has one of the most healing voices I have heard.'' -Joy Gardner
-''Your voice sounds so natural and full of effortless beauty.'' -Juan Martin

-''Heather Golding has an ethereal rare talent.'' - Rumer

-''This beautiful heavenly music never fails to uplift and deeply nourish my soul,an instant doorway to peace and inner healing.I felt guided to stop by my horses paddock whilst listening to the Cd, 'Kutara' in sensing that the horses were wishing to listen to it too. No sooner had I parked by the gate with the music playing through the open windows when the herd all strolled over and listened intently with their heads over the gate. They stood there motionless, their heads lowered in relaxation and their eyes gently closing as they drifted off with the melodies. A magical moment of pure tranquility.'' -Leeana Milward
-''Kutara is beautiful in both design and sound, its enchanting and along with the Hawaiian influence I also get the feel of Africa and the soulful song of the tribal women
across vast plains and lush vegetation. I can feel there are moments in your music when you connect to the absolute soul essence of your singing and then it is quite profound.'' - Philip Argyle
-'The sound of a lullaby is one of the purest expressions of earthly love, the sound of deep compassion and comfort.Heather has the ability to use her voice to lift us beyond the earthly lullaby and to percieve the heavens beyond...The purity of sound from Heathers voice uplifts your spirit with a wave of joy and leaves you with an inner peace.' - John Starling
- ''I sit back and grow wings when I listen to your music!" -Bamba Wallace
-''Accoustic Massage'' - Julia Gasgoine Palmer.
-''It is beautiful....to tears.'' -Barbarah Carloni
-''A tonal Sculpture'' - Frank Finnerty.
-''I never feel alone when I play your Cd, I am surrounded by Angelic Beings'' -Wendy Shephard
-''It puts you in a good frame of mind after listening to it.'' -Claire Barclay
-''Having played it all afternoon in the office it made my Karma calmer!'' -Chris Maddocks
-''There is not enough of this type of music in this culture.'' -church organist.
- a friend stuck in a traffic-jam said 'Kutara' was a very calming companion.
-''If everyone had a copy of 'Kutara', I dont think road rage would exist!'' - local policeman who listens to it whilst driving regularily.
- ''The Golden Tongue, The Golden Voice''
- ''Drifting, dreaming, sound ebbing and flowing, dissolving into eternity and soothing the soul.'' -Suhail
- ''It is a New Language.'' -Reverend Canon Andrew Tuck, of St.Andrews Parish Church, Farnham, Surrey.
- ''Huulanaya's voice resonates to the heart and soul of people. I have had the joy and priveledge of listening to her voice as well as experiencing the effects it has on others. The awe, quiet and healing that happens as people listen and recieve the magic and delight from Huulanaya's voice is profound. Her voice is truly a gift.''
-Ellyn Epstein
- ''Your voice effects me on a cellular level, it makes each individual cell vibrate and brings them into harmony with eachother and also with the rest of creation.'' -Babs King
-''When I hear your voice it feels like it massages my soul.'' -Natascha Maksimovic, a mother.
''The essence of your singing is a key that releases some of the souls memory. The soul is the voice of Truth, an unconditional Truth, not limited by the mind.'' -Oliver Swan
*Some peoples thoughts and questions about the origins of this language in which I sing-
Is it...Celtic, Latin or Inuit, or African, Indian even Mongolian? Possibly the language of Dolphins or even Lemurian? ...the language of angels, of light, of pure colour, singing in tongues? The Language of the Earth, Tribal Wisdom, or a completely New Language? ...Something Ancient, Ancestral a reminder of what we already know. A universal language of unity, of Peace for us all.
...as I have said previously, I do not try and explain this mystery it happens as I sing........'Huulanaya'.
'SACAGAWEA'... After being at an evening with me singing in the church, accompanied by Native American Flutes and Grand Piano, a friend told me of the dream he had that night. He heard the name 'Sacagawea' repeatedly and saw the image of a Native American Woman. When he woke he researched to discover Sacagawea [1788-1812] was a Shoshone Indian Woman and a valuable member of The Lewis and Clark Expedition. She taught the men how to find edible plants, berries, and nuts which gave them needed vitamins
and nourishment. She had knowledge of many Native American Languages, customs and tribes. She accompanied them with her infant son on her back and was recognised as a symbol of Peace.
*My music invokes many visions and healings, and can awaken deep wisdom. Many hear it as ancient, earth wisdom, tribal, spiritual sacred tongues...a language soothing our minds and returning us to our hearts, to our inner knowing...our Truth.
After a colour and sound healing treatment with me...
''My session with Heather was like nothing I have ever experienced before and I have had and trained in many different forms of healing.I was at ease from the moment I arrived and we both just trusted the process of whatever would happen. I touched on my own soul voice but still have much work to do to really access it for myself. At the end of the session I felt at peace, as if everything had been put right and a great weight had been lifted from my shoulders.
Next day I started speaking up about what I wanted to do with the rest of my life. I let go of a false sense of responsibility for others and seemed to know exactly what was right for me. I feel some deep karmic past life patterns were released from me during my session with Heather and it has set me free to follow my path.
I would recommend to anyone drawn to her and her work to have a session and trust the process. It will take you on the next step of your journey even if you do not consciously know what that is.
-Joylina Goodings